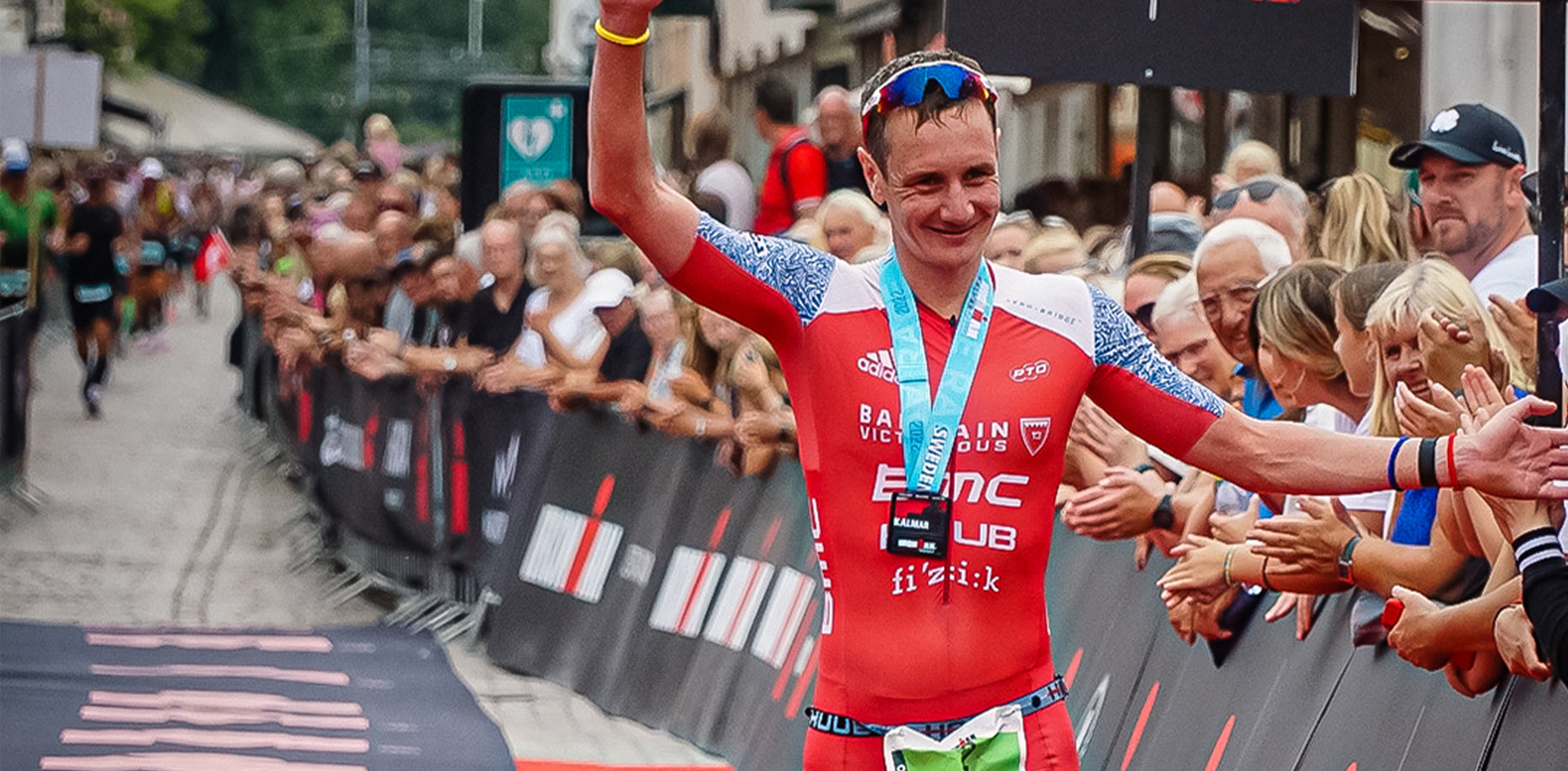 Produce a bespoke Tri Suit or Skin Suit to maximise your race day potential.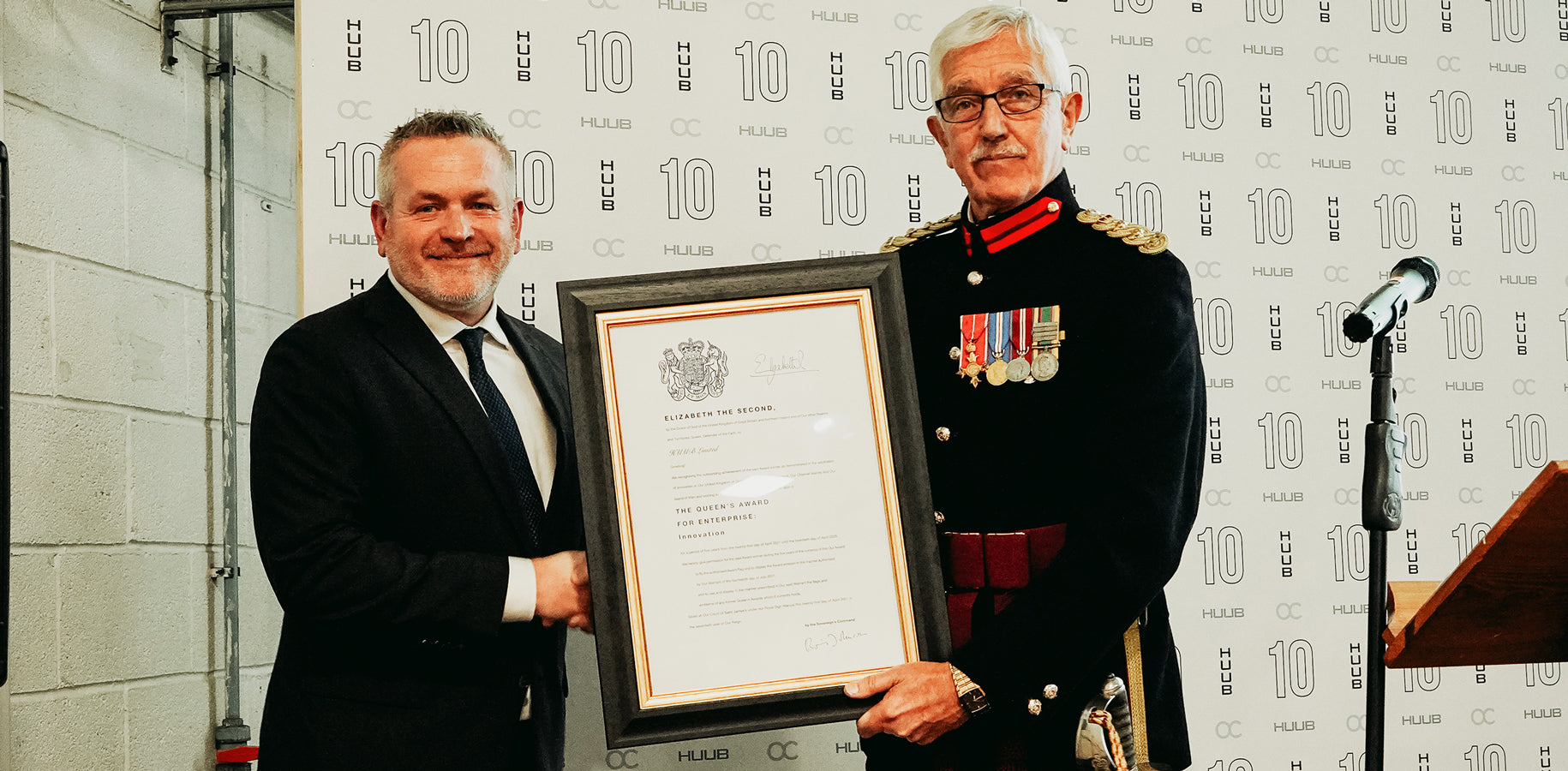 QUEEN'S AWARD FOR INNOVATION
Among the most prestigious awards in the UK, celebrating businesses leading the way with pioneering products or services.
Exclusive Wetsuit Technology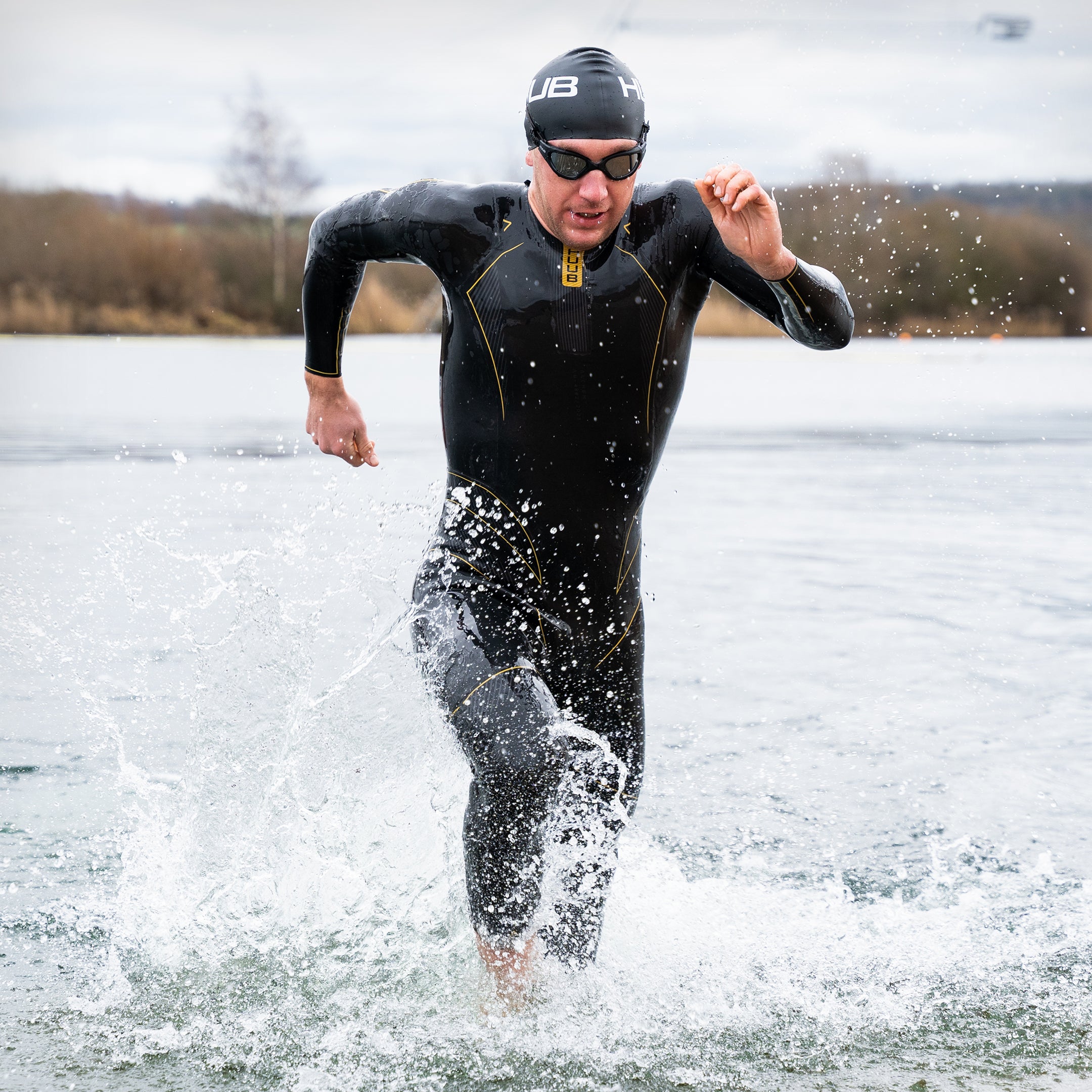 X-O SKELETON™
Developed with Huub Toussaint, the X-O Skeleton is the backbone and support structure of the suit that keeps the swimmer aligned in the water, helping swimming efficiency by preventing your hips from swinging side to side, allowing you to cut through the water in a straight line.
+43™ FOAM
New buoyancy materials deliver never before seen leg lift and lower body buoyancy within regulatory rules. HUUB's exclusive +43™ buoyancy foam provides 43% more buoyancy than standard neoprene.
ROTATIONAL FREEDOM™
Unmatched and unrivalled feel across the shoulders and arms, leaving you thinking you are not wearing a suit, thanks to Rotational Freedom™.
M.A.D SYSTEM
HUUB created the benchmark for testing wetsuits. The M.A.D System is the world's leading testing methodology for measuring speed in the water.

With the Measuring Active Drag (M.A.D) system, HUUB's in-water system allows quantified gains from wetsuit use to be evidenced and proves the performance enhancements in HUUB wetsuits.
ARMS NEUTRAL™
We have now created a new Arms Neutral™ position reducing the typical maximum stretch cycle down by 50%. Your stroking style with a wetsuit can now mimic your stroking style without a wetsuit.
CORE CONTROL™ & STABILITY
Stability is a core tenant of proper swim position. By providing stability, the Pinnacle wetsuit helps reduce fatigue due to vibration.
Our technology and design takes advantage of every stroke to help you propel forward and transfer energy from core stabilisation to forward movement. All of this adds to a more effective catch, keeps you in a straight and tight swimming position and ultimately makes you faster while using less energy.