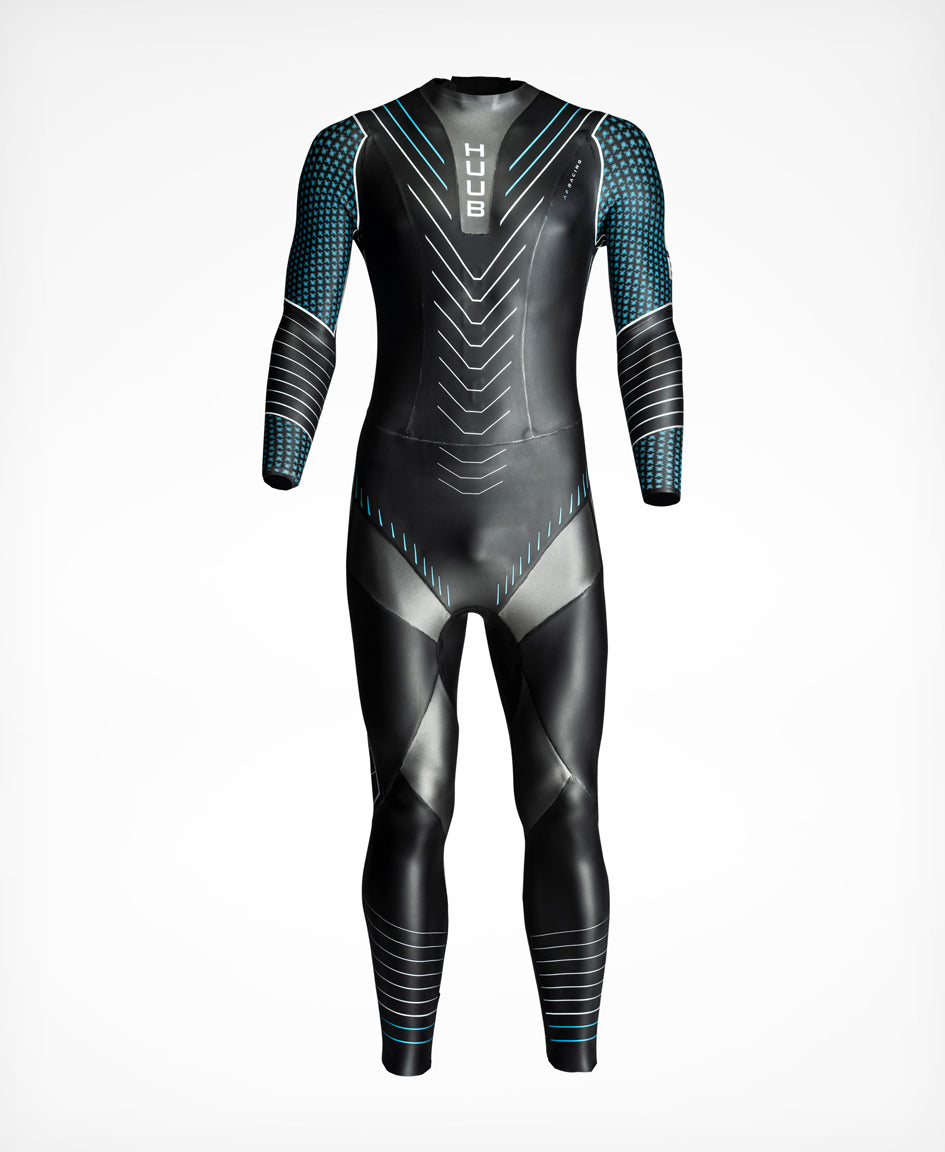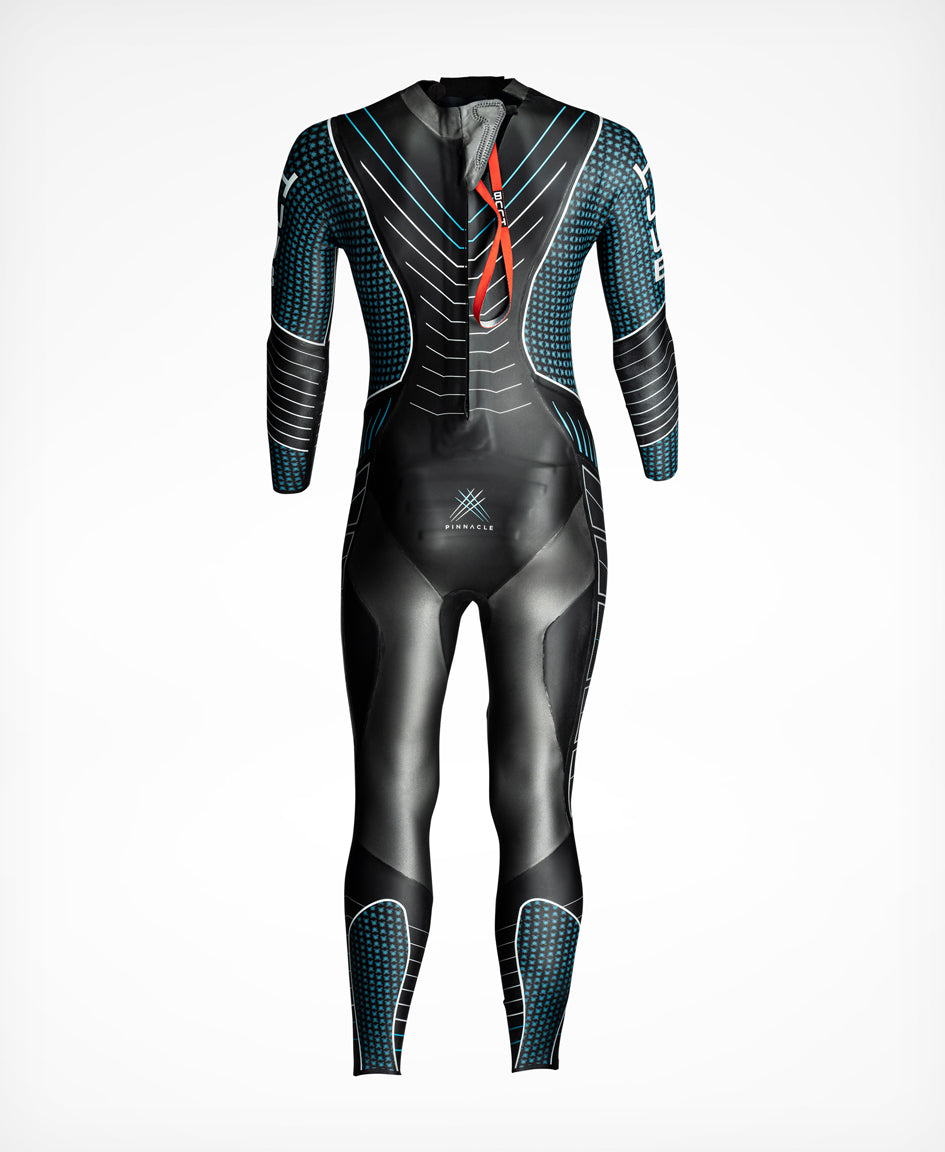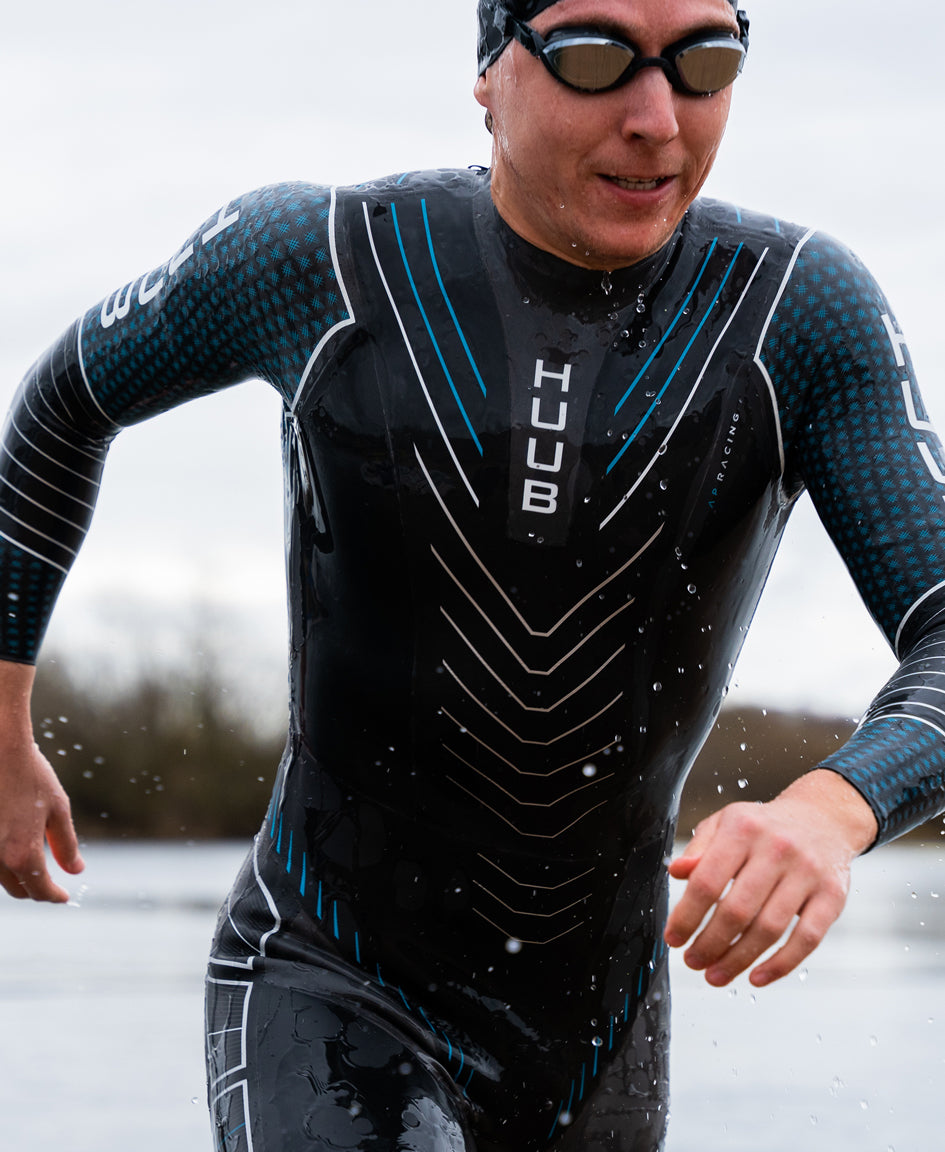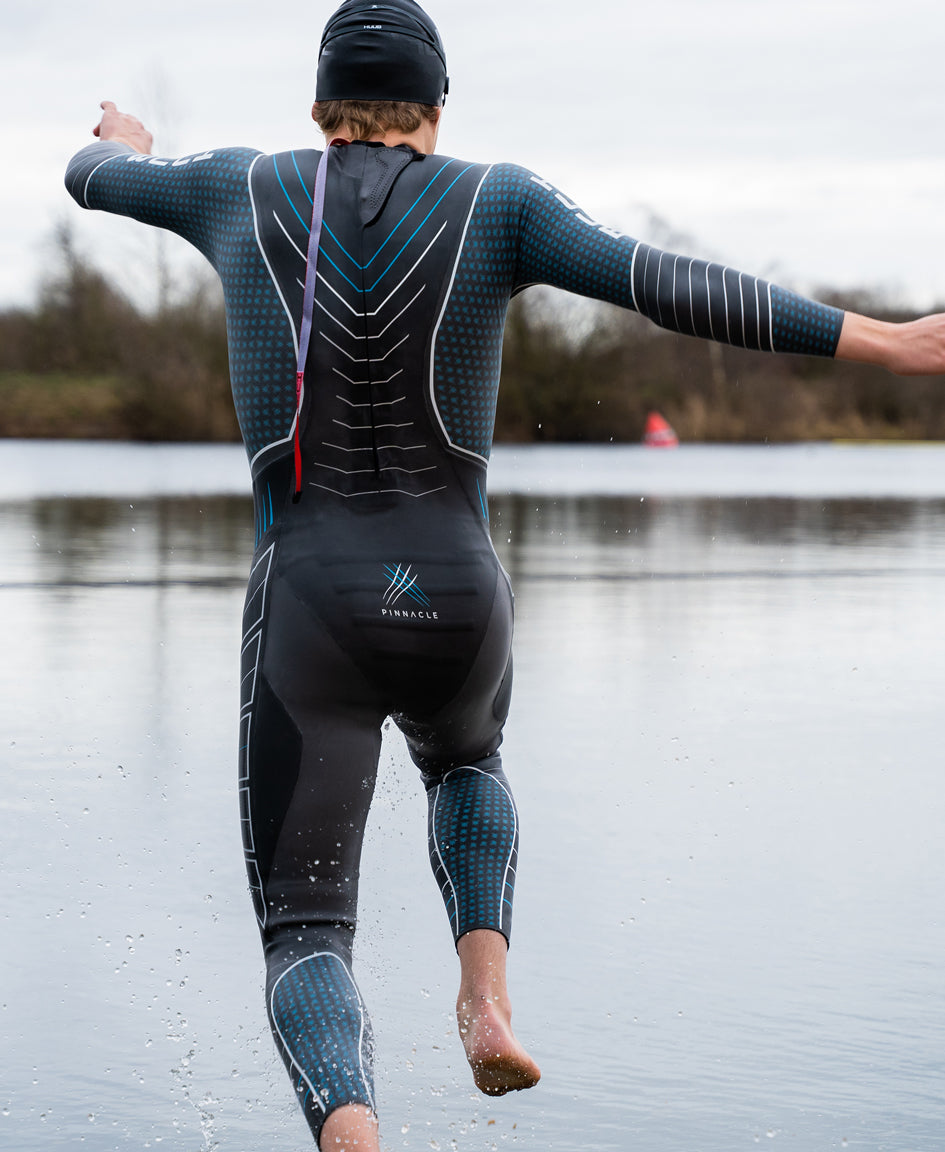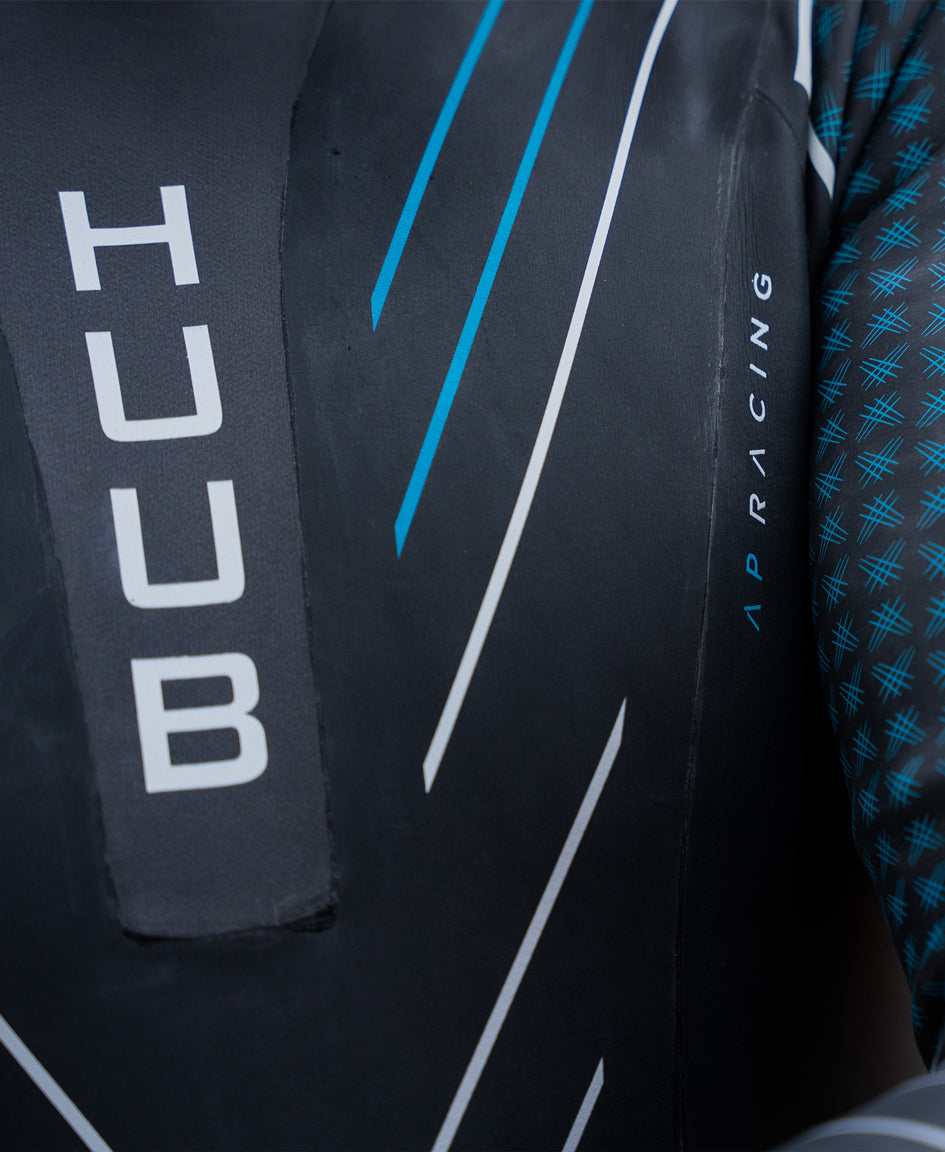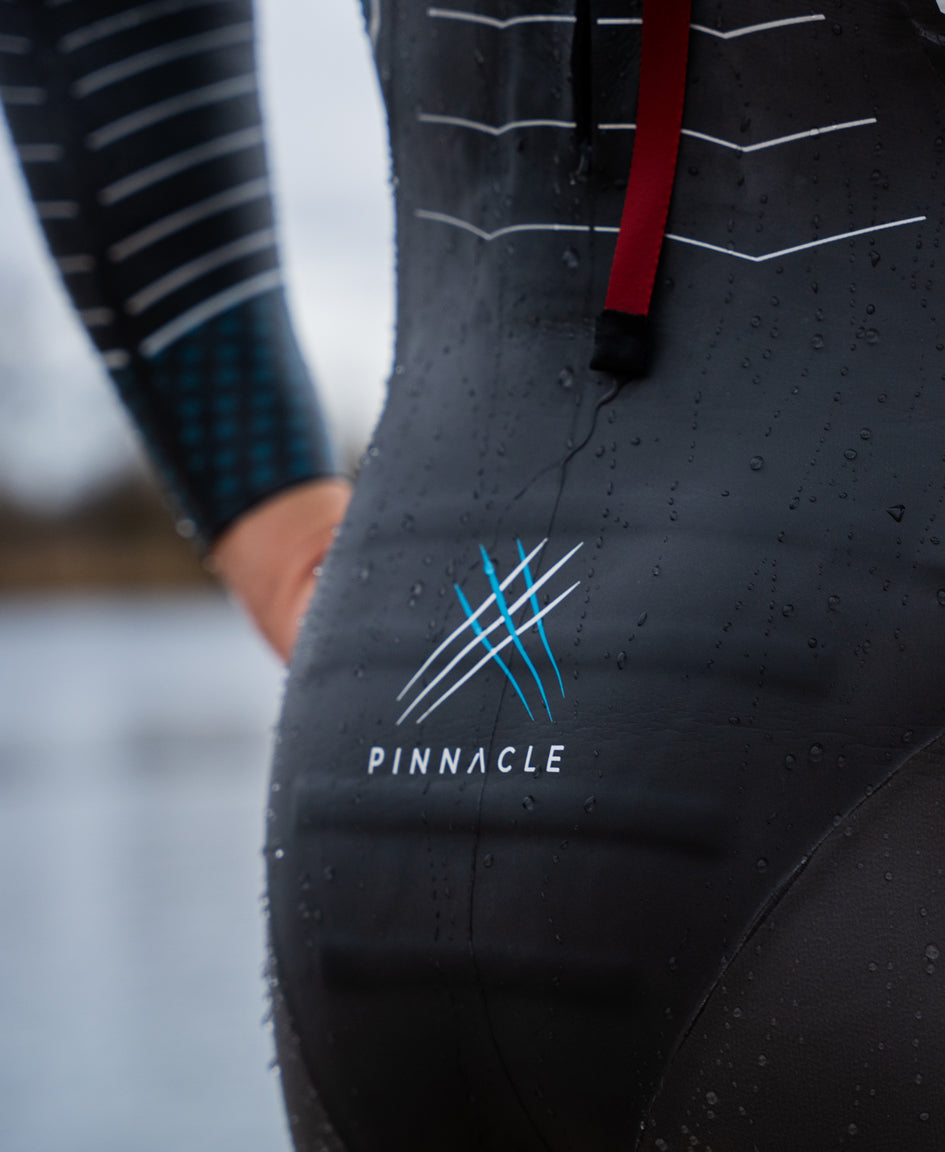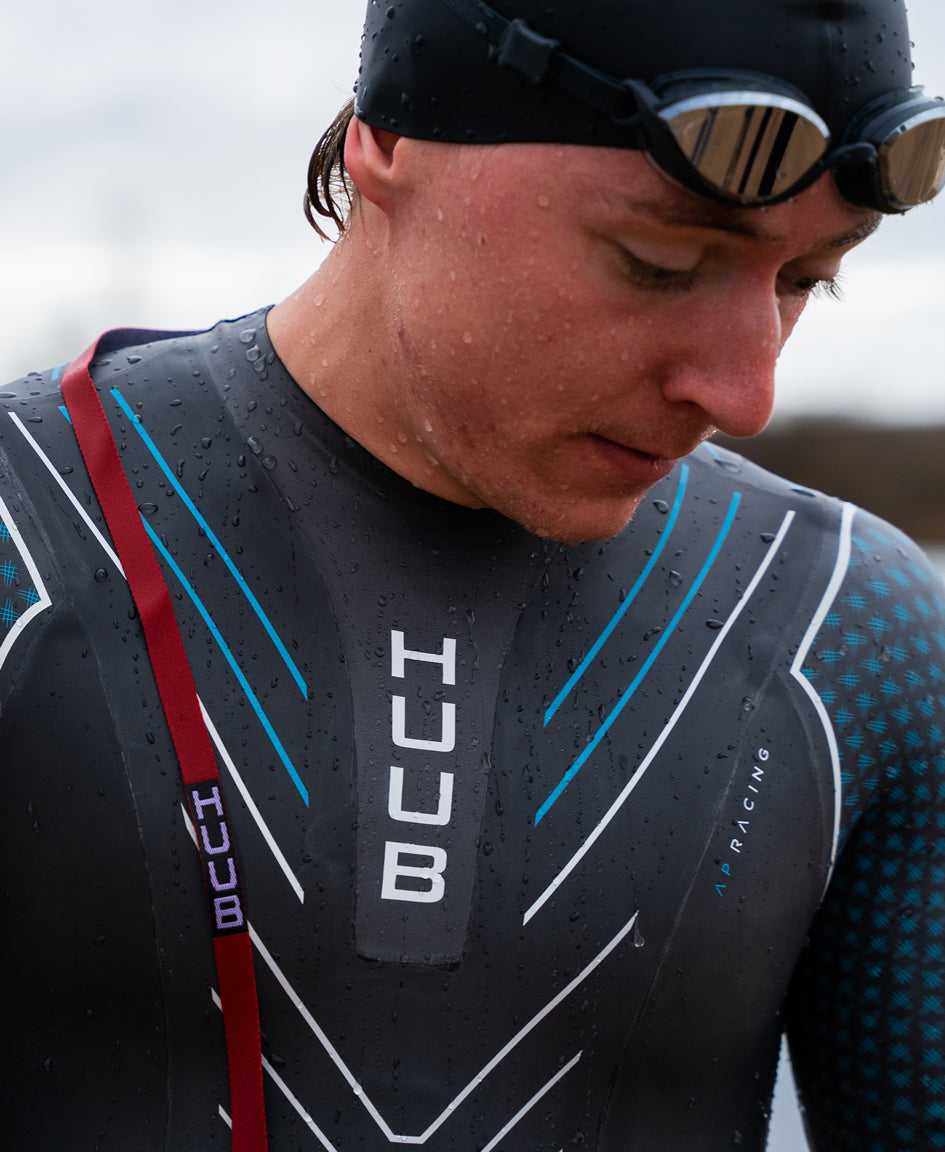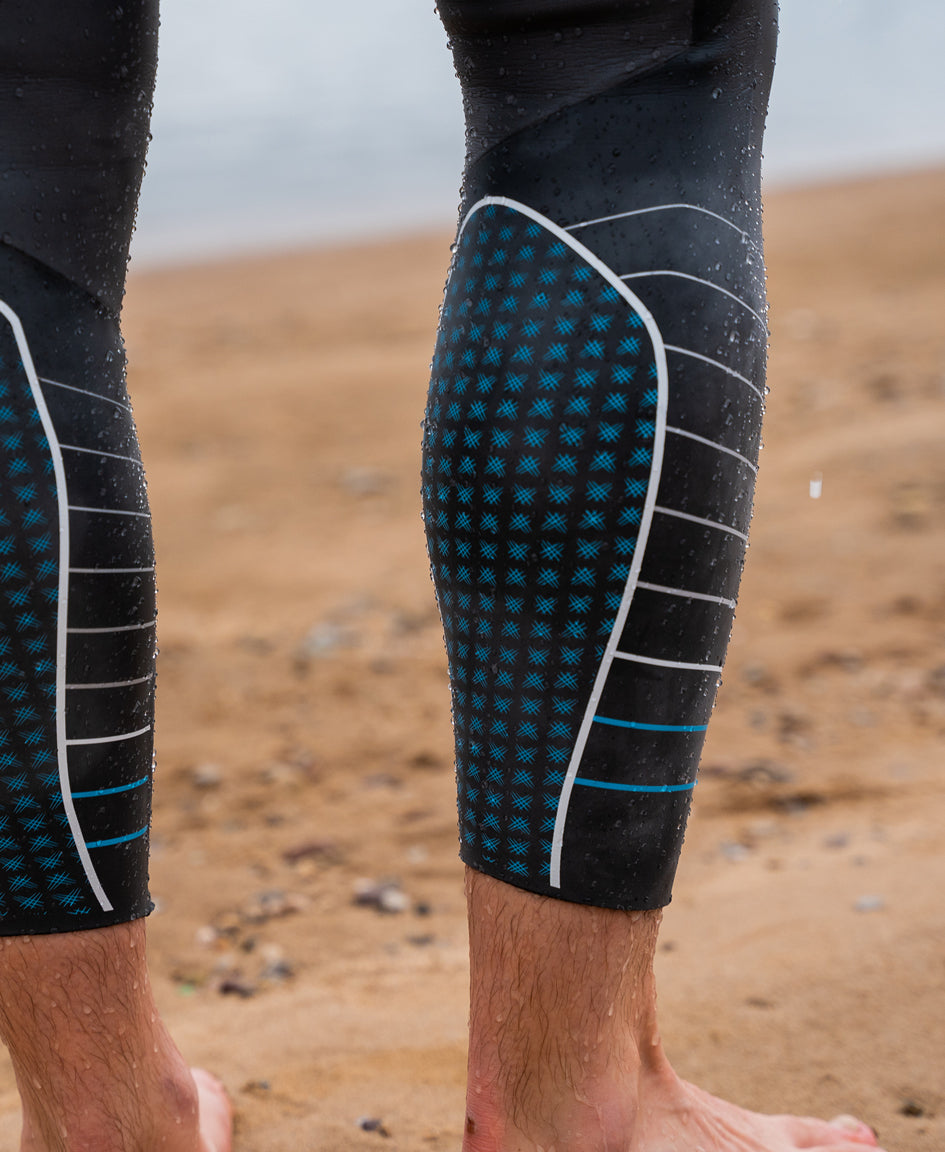 Pinnacle Wetsuit - Men's
Regular price
£649.99
Sale price
£389.99
Save 40%
/
Tax included
Low stock

Inventory on the way
With Breakaway Zipper
Pinnacle is a strong word, denoting the ultimate, the best, and a level that cannot be bettered. Attaching this to a wetsuit is bold, but this suit represents a balance of the needs of many athletes and presents an all-round solution to the modern triathlete's challenges in 'swimming faster'.
We have a saying here at HUUB - "if you always do what you did, then you will always get what you got!"
The saying challenges us to search for improvement and benefits from those around triathlon and open water swimming; the scientists, the elites, the age groupers, and the enthusiasts. We will never say that we know everything, but we can say that we are constantly striving to learn more and evolve our gear and our sport. This drive took us to consult with one of the sport's greats and someone known for his swimming prowess, Andy Potts. Just because Andy is one of the sport's greatest swimmers, it was no guarantee that he would be able to deliver wisdom to make a difference in the evolution of our products. But fortunately, in this instance, he did! Our founder and owner's passion and knowledge, combined with Andy's heritage and complete attention to detail, has resulted in a wetsuit that holds many secrets and will deliver the swim you have always been searching for!
Andy is a coach, as well as a great athlete. His ability to watch, look and most importantly, listen to his athletes has helped shape this incredible new wetsuit. Designed with swimming efficiency at its heart whilst delivering additional controls in the core (an area typically ignored by triathletes in swimming), this suit is a package of significant improvements that results in what really matters…. SPEED!
The Pinnacle suit is a suit designed to deliver benefits to most swimmers. And by that, we mean swimmers who suffer from sinky legs, snaking, overreach issues, and those whose core strength is not the best. It's a suit that corrects more failings than any other - maybe just don't tell your swim coach!


Flexibility:
Flexibility is critical to a great suit. The Rotational Freedom™ and No Suit™ feel sets us apart from the traditional wetsuit make-up. We also focus on the lining materials, their warp & weft, directional alignment, and ability to dry quickly and keep moisture absorption to a minimum.
We research and analyse each type of neoprene from the best suppliers in the world to ensure the perfect match from fabric to composite and neoprene. This combination provides flexibility where it matters and security of fit to reduce ingress and 'neoprene bloat'.
After years of experimentation, the Pinnacle wetsuit is the ultimate combination of Yamamoto type 39 and 40 located in key panels to maximise stroke reach and effectiveness, augmented by combining our patent pending Arms Neutral™ stroke fatigue-reducing technology.


Core Control™ & Stability:

Stability is a core tenant of proper swim position. By providing stability, the Pinnacle wetsuit helps reduce fatigue due to vibration. Our technology and design takes advantage of every stroke to help you propel forward and transfer energy from core stabilisation to forward movement. All of this adds to a more effective catch, keeps you in a straight and tight swimming position and ultimately makes you faster while using less energy.


Exclusive HUUB Buoyancy Profile:
We were the first to address sinking legs and truly analyse the triathlon swimming skillset. We saw what others had not seen... That 85% of triathletes came from a non-swim background, which demanded a fresh look. We witnessed wetsuits made with the same chest and lower body thickness of neoprene - there was no aid to lifting legs, lowering chests, and improving hydrodynamics and efficiency. The 3:5 buoyancy profile is the only one for swimmers without a natural high leg position. Countless hours of testing on our proprietary Measurement of Active Drag (M.A.D) system helps us understand what really goes on in the water. We don't just rely on athlete feedback and guesstimates... We research more than any other! HUUB invented the 3:5 profile and continues to push the boundaries of buoyancy research.


+43 Foam™:
Many years ago, we moved beyond neoprene for key lift panels when we introduced our first composite material, NBR. Eight years later, the Pinnacle wetsuit uses a composite material that is 43% more buoyant than traditional neoprene, taking lift levels to a new place (it actually offers a virtual buoyancy profile of 2:8). +43 Foam™ is exclusive to HUUB and ensures higher hips and thighs for a more efficient and faster swim.


The Highest Level:
We collaborate on all our suits, be it with Paul Newsome, Andy Potts, female focus groups, able-bodied and para-athletes. Ensuring our wetsuits are designed for people and purpose.


Key Features:
An exclusive collaboration design with Andy Potts

Core Control™ system 

+43 Foam™ - HUUB's exclusive composite buoyancy material

HUUB's exclusive best-in-class buoyancy profile

Arms Neutral™ unsurpassed comfort and flexibility

Breakaway Zipper™ for the quickest swim exits

Highest grade neoprene 
80% Neoprene, 15% Polyamide, 3% Metalised Fibre, 2% Cotton
TRIATHLETE MAGAZINE PRODUCT REVIEW
The HUUB Pinnacle is one of the most interesting suits our testers have ever used. With moderate flexibility and buoyancy, the true strength behind this premium suit lies in the totally novel core-retention system that uses horizontal strips in the liner of the abdomen and large inflexible neoprene strips running from above the hips to below the knee. The result is one of the most structured suits we've ever tried—specifically for those who tend to "snake" their torso and legs while they swim. Within minutes of the using the Pinnacle, testers found their body position to be vastly improved and their speed increased with no additional work or drills. For those who don't have issues with their body position, they might be better served by a more flexible or more buoyant suit at this pricepoint, but if you struggle with keeping your midline taut, there is nothing better, and even $850 is money well spent.
The best triathlon wetsuit for:
Swimmers who "snake" side-to-side in the water.
What should a good fitting wetsuit look like?
Choose a size below to see how it should look:
UK Mainland - £4.99
UK Mainland Same Working Day Dispatch (Order Before 1pm) - £9.99
Isle Of Man, Jersey, Guernsey - £9.99
Germany - £9.99
EU (Excluding Germany, Cyprus, Turkey) - £24.99
Rest Of World - £39.99
Wetsuits - 1 Year
Goggles - 3 Months
Bags & Luggage - 3 Months
Clothing - 3 Months
Ex-Demo Wetsuits - 30 Days (size exchange only)