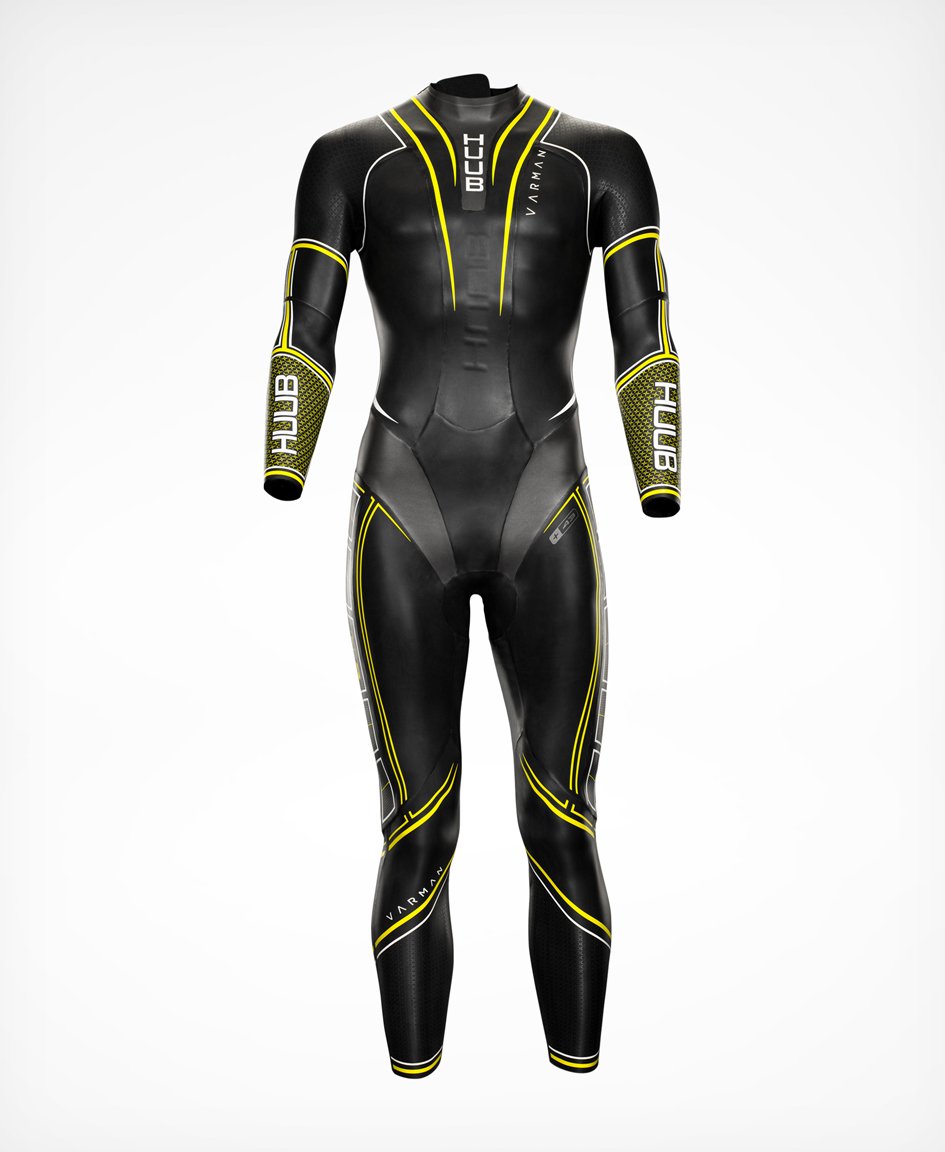 Ex-Demo - HUUB Varman Fluo Wetsuit
Regular price
£599.99
Sale price
£139.99
Save 77%
/
Tax included
Low stock

Inventory on the way
The Ex-Demo wetsuit grading from A to C is based on the aesthetic standard of the wetsuit. It will not affect its actual performance. Ex-Demo products have a 30 day warranty.
Grade A1 - Like a new wetsuit. May arrive without original packaging.
Grade A - Almost as good as new. Some may have been used for sizing purposes and may or may not still have the labels attached.
Grade B- Very good condition. These wetsuits will have been used more frequently for sizing than grade A. Will have some fingernail marks or some fading of printing in certain areas. You may get a used ex-rental or pre-owned wetsuit. Some patch repairs may have been made to these suits, all carried out by our specially selected company based here in the UK. 
Grade C- You may get a used ex-rental or pre-owned wetsuit. Some larger patch repairs or panel replacements (these could be in a different colour neoprene to the rest of the suit) may have been made to these suits, all carried out by our specially selected company based here in the UK. There may be some fingernail marks from fitting or the printing may show signs of fading or peeling. None of this affects performance in any way.
Please note that discount codes are not valid for purchases of any Ex-Demo products.
___
Maximum Flexibility | Maximum Buoyancy
We've created a suit with ultimate flexibility on the upper body and huge buoyancy in the hips and thighs.
Over the years we found we needed to push the search even further, to get the maximum amount of buoyancy in the hips and thighs, but the rules in triathlon limit wetsuit thickness to a maximum of 5mm. So our goal was to push the boundaries to get the most out of this, which led us to the most buoyant material ever used in wetsuit production.
+43™ Foam
There is no finer or more buoyant material on the market, 43% more buoyant than standard neoprene.
+43™ is the most significant technological advancement in wetsuit materials for over 80 years. Since its inception in 1930, neoprene has been used in many applications. It took until the late 80's for the early triathlon adopters to use versions of smooth skin neoprene, and we asked ourselves why this hasn't progressed?
When tested in our labs we have seen that dimples and contours deliver no benefit to performance. It has taken the constant questioning of the norm, and a multi-year development cycle with our partners in production HD Labs to finally create a material that is lighter, and more buoyant. The result? A ground-breaking 43% more buoyant (than standard neoprene) foam, worth the 80-year wait!
Neoprene will always have its place… well, for now! The Japanese Yamamoto materials we use are perfect for stretch and reach zones, coupled with our engineering and design thought process there really is no substitute, but buoyancy proposes a different set of needs. Where buoyancy for swimming wetsuits is concerned, first there was neoprene, then came NBR, now there is +43™, and we cannot wait for you to try it.
Arms Neutral™
We have now created a new Arms Neutral™ position reducing the typical maximum stretch cycle down by 50%. Your stroking style with a wetsuit can now mimic your stroking style without a wetsuit, delivering a Rotational Freedom™ never before felt.
M.A.D System
Developed in partnership with Innovate-UK the Measurement of Active Drag (M.A.D) is the ultimate measurement - the holy grail of data for swimmers. How much drag am I creating myself and in differing wetsuits, swimskins etc? There are other methods but none as accurate and precise as the M.A.D system.
Professor Huub Toussaint invented the first M.A.D system 15 years ago, but his learning's and research had him wanting to take it to the next level by using 17 force plates instead of one. With the vision of HUUB and its shareholders, the decision was made to chase the dream and create our very own M.A.D system. No other sports brand has one, and that's what we couldn't get over, how can you make claims without thorough testing? The worlds most advanced M.A.D system resides at our testing facility partnership in Mallorca with BEST swim centre. Watch Professor Huub explain the M.A.D systemhere.
A WHOLE NEW SWIMMING AND BUOYANCY EXPERIENCE
Key features:
HUUB's exclusive+43™ buoyancy foam delivering 43% more buoyancy than standard neoprene.
Rotational Freedom™ upper body design.
Arms Neutral™ exclusive HUUB technology.
Buoyancy and body alignment constrictor system (patent pending).
Exclusive 3:5 buoyancy profile (VB 2:8*).
Exclusive incredible stretch neoprene.
M.A.D System tested.
Chosen and refined by the fastest swimmers in triathlon. Why do you think we called in Varman?
*Virtual buoyancy based around like for like thickness versus buoyancy data
UK Mainland - £4.99
UK Mainland Same Working Day Dispatch (Order Before 1pm) - £9.99
Isle Of Man, Jersey, Guernsey - £9.99
Germany - £9.99
EU (Excluding Germany, Cyprus, Turkey) - £24.99
Rest Of World - £39.99
Wetsuits - 1 Year
Goggles - 3 Months
Bags & Luggage - 3 Months
Clothing - 3 Months
Ex-Demo Wetsuits - 30 Days (size exchange only)